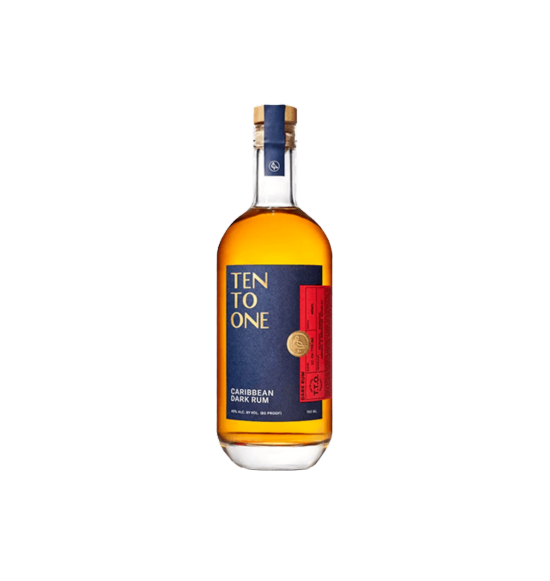 Tipple Flavor Profile:
Bright Leather Warm
Bottle Information
Size:
750 mL
Top:
Baking spices, banana peel and apple.
Base:
Tobacco, cedar, mulch, and vanilla with worn leather flavors.
Finish:
Dry and clean
Process:
A blend of 8-year old Barbados and Dominican column still rums, combined with high ester Jamaican pot still rum, and Trinidadian rum, Ten to One is aged in American white oak ex-bourbon casks.